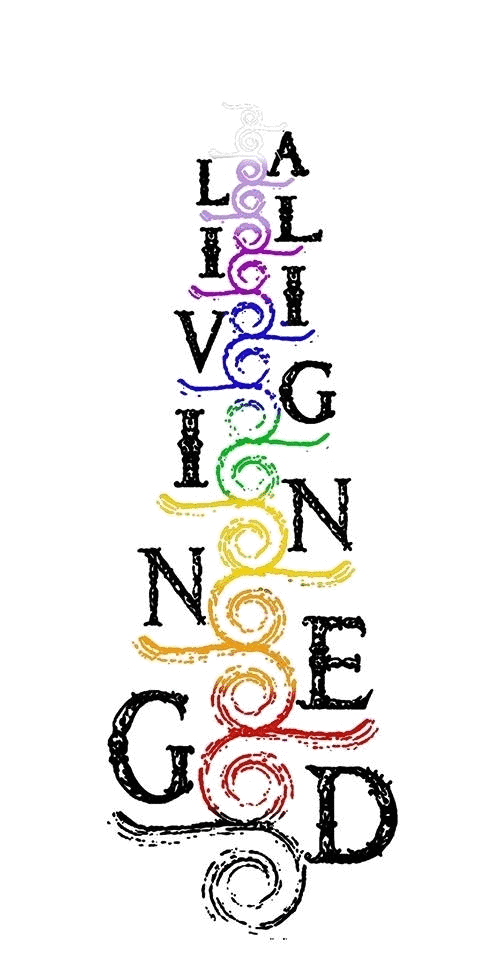 Astrology, Life Coaching, Mental Health
& Waist Beads
Meet Gigi Robinson




Owner/Founder of IAMLIVINGALIGNED.COM





providing education in Astrology, Sacred Healing




and Living Life in Alignment!
Kink'd Up ATL
Kink'd Up ATL is our annual Sacred Sexuality & Sacred Kink Weekend, designed for singles, as well as couples, looking to educate and explore their kinky sides, in a safe and sacred space.
Time & Location
Nov 02, 2019, 6:00 PM – Nov 05, 2019, 6:00 PM
Atlanta, Atlanta, GA, USA
About the Event
Join me for my 2ND Annual Kink'd Up ATL Weekend.
Are you ready to explore your kinky side?
Come and experience sacred sexuality and your soft bondage, kinks and fetishes with me in Atlanta! 
October 31st-November 3rd
That's right! This year we are bonding and connecting for 4 days, so get ready for the best Halloween Weekend of 2019!
Tickets
Thursday "Sexy Halloween Theme" Expo 6:00p-12am Location: Vertical Joes 976 Jefferson St NW c, Atlanta, GA 30318 $25 (Tickets: $25 (End 10/25) Late Bird Ticket $30 & AT THE DOOR (UNLESS WE SELL OUT) (End 10/30) Thursday, Kink-Off Expo Halloween Party is for those wanting to educate and learn about all things Kink! Kink-Off Show displays different demos & types of kink/fetish sessions that you can select to receive at the dungeon on Friday.

Day #2: Private dungeon location for kink, bdsm, fetish free play with the option of private sessions (must book by Thursday) Friday, Sacred Kink Dungeon Party 9pm-3am General Registration: Single Ladies $75 / Single Men: $100 / Couples: $150 (Sale Ends October 25 , 2019) Better Late Than Never Registration: Single Ladies $100 / Single Men: $125 / Couples: $200 (25-October 31) You are REQUIRED to wear all black, or red and wear a mask! Location is provided ONLY to those that register.

Day #2: Private dungeon location for kink, bdsm, fetish free play with the option of private sessions (must book by Thursday) Friday, Sacred Kink Dungeon Party 9pm-3am General Registration: Single Ladies $75 / Single Men: $100 / Couples: $150 (Sale Ends October 25 , 2019) Better Late Than Never Registration: Single Ladies $100 / Single Men: $125 / Couples: $200 (25-October 31) You are REQUIRED to wear all black, or red and wear a mask! Location is provided ONLY to those that register.

Day #2: Private dungeon location for kink, bdsm, fetish free play with the option of private sessions (must book by Thursday) Friday, Sacred Kink Dungeon Party 9pm-3am General Registration: Single Ladies $75 / Single Men: $100 / Couples: $150 (Sale Ends October 25 , 2019) Better Late Than Never Registration: Single Ladies $100 / Single Men: $125 / Couples: $200 (25-October 31) You are REQUIRED to wear all black, or red and wear a mask! Location is provided ONLY to those that register.

SINGLES VIP 4-DAY ACCESS PASS

SINGLES: VIP ALL ACCESS 4-DAY PASS: $299 (SALE Ends 10/16). Thursday-Night Kink-off: "Sexy Halloween Theme" Expo Friday-Sacred Kink Dungeon Party Saturday-Sacred Sexuality Healing Dean Sunday After-Care Day Party with "Mimosa's, Massages & Mmmmmms"

COUPLE VIP 4-DAY ACCESS PASS

COUPLES: VIP ALL ACCESS 4-DAY PASS: $499 (SALE Ends 10/16). Thursday-Night Kink-off: "Sexy Halloween Theme" Expo Friday-Sacred Kink Dungeon Party Saturday-Sacred Sexuality Healing Dean Sunday After-Care Day Party with "Mimosa's, Massages & Mmmmmms"

VIP-Saturday ONLY ticket for Kink'd Up ATL