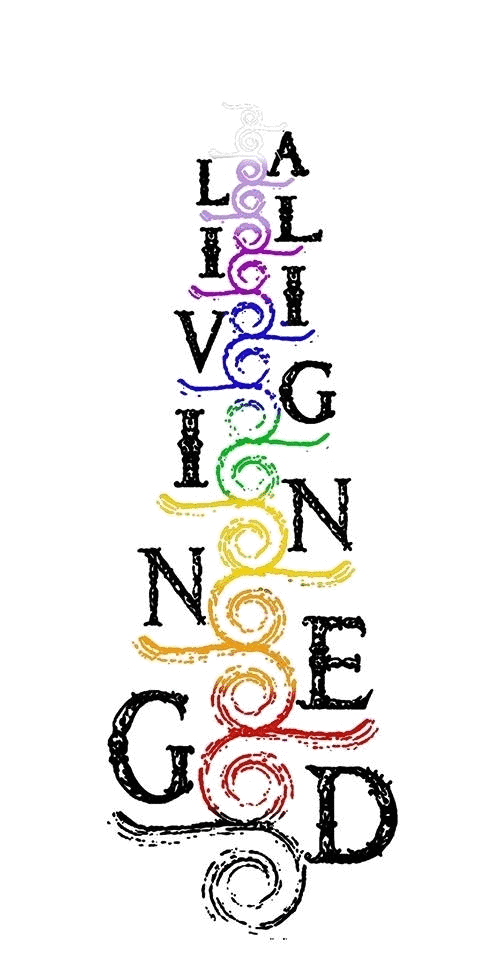 Astrology, Life Coaching, Mental Health
& Waist Beads
Meet Gigi Robinson




Owner/Founder of IAMLIVINGALIGNED.COM





providing education in Astrology, Sacred Healing




and Living Life in Alignment!
Welcome to Kink'd Up ATL 2021
Kink'd Up ATL is our annual Sacred Sexuality & Sacred Kink Weekend, designed for singles, as well as couples, looking to educate and explore their kinky sides, in a safe and sacred space.
Time & Location
Oct 28, 2021, 7:00 PM – Oct 31, 2021, 4:00 PM
Atlanta, Atlanta, GA, USA
About the Event
Join me for our 4th Annual Kink'd Up ATL Weekend.
Are you ready to explore your kinky side?
Come and experience sacred sexuality and your soft bondage, kinks and fetishes with me in Atlanta! 
About KINK'D UP ATL​
​
Kink'd Up ATL is our annual Sacred Sexuality & Sacred Kink Weekend in ATL, for singles & couples of all genders, to educate and explore their kinky sides in a safe & sacred space!
​This event is curated and created by Gigi Robinson of IAMLivingAligned.com, as a yearly event where members of her online sacred sexuality community could come learn, watch and experience different types of sacred sex healing techniques. We need more sacred and safe spaces to learn and discover the magnitude of our sexual creativities. It is our desire that you feel safe with us and that you consider Kink'd Up ATL to be that community for you.
​
Kink'd Up ATL is a 4 day Weekend event, featuring a full day of education and demo's, followed with a night of dungeon play and experiences and 2 days of inimate sacred spaces to connect through trust and bonding exercises. See more details on each day below. 
Thursday Night:
Our first night is for education and watching. The Kink-off expo caters to those with a voyeur mind and spirit. 
Friday Night:
Our second night Sacred Kink Dungeon party is for those who want to experience different types of kink, bdsm, or fetish in your choice of private or public session. The dungeon party caters to those with an exhibitionist mind and spirit. 
Saturday & Sunday
-Our third & fourth night will cater to those who desire to go deeper and want to experience a day of sacred energy exchange in our "Sacred Sexuality Healing Den" and followed by a day of conversations and after-care during our Brunch After-Care Party.
For MORE details on each day of the event, click here:
Tickets
Price
Quantity
Total
KUATL Team Fees *PLEASE READ*

Dungeon Fee for Team Members ONLY!! Price is only set this high to keep non team members from attempting to purchase. Please use your CODE sent VIA email to pay your fees for the Dungeon

4 Day Weekend Pass

This pass covers (1) individual into ALL events, ALL 4 DAYS! Does not includes Friday Dungeon sessions or Sunday Aftercare Sessions. General: $355

Thursday Night Kink Off Event

Thursday, KINK OFF EXPO: "Roleplaying Theme" Come as anything else but yourself! LOL 9p-12am Location: Only Provided to ticket holder GENERAL: $50 **Advance Purchase Only** NO AT THE DOOR SALES** Thursday, Kink-Off: Role Playing Theme Party is for those wanting to educate and learn about all things Kink! Kink-Off Show displays different demos & types of kink/fetish sessions that you can select to receive at the dungeon on Friday.

DUNGEON SINGLE LADIES

Day #2: Private dungeon location for kink, bdsm, fetish free play with the option of private sessions (must book by Thursday) Fri. 10/29 Sacred Kink Dungeon Party 9pm-3am General: Single Ladies $75 / Single Men: $100 / Couples: $150 Better Late Than Never Registration: Single Ladies $100 / Single Men: $125 / Couples: $200 You are REQUIRED to wear all black, or red and wear a sexy face mask! Location is provided ONLY to those that register.

DUNGEON SINGLE MEN

Day #2: Private dungeon location for kink, bdsm, fetish free play with the option of private sessions (must book by Thursday) Friday, Sacred Kink Dungeon Party 9pm-3am General Registration: Single Ladies $75 / Single Men: $100 / Couples: $150 Better Late Than Never Registration: Single Ladies $100 / Single Men: $125 / Couples: $200 You are REQUIRED to wear all black, or red and wear a sexy face mask! Location is provided ONLY to those that register.

DUNGEON COUPLES

Day #2: Private dungeon location for kink, bdsm, fetish free play with the option of private sessions (must book by Thursday) Friday, Sacred Kink Dungeon Party 9pm-3am General Registration: Single Ladies $75 / Single Men: $100 / Couples: $150 Better Late Than Never Registration: Single Ladies $100 / Single Men: $125 / Couples: $200 You are REQUIRED to wear all black, or red and wear a mask! Location is provided ONLY to those that register.

Healing Den ONLY Ticket

"The Healing Den" & Sacred Sex Sleepover Sacred Sex Conversations, Demos and Sacred Touch & Healing Den 6pm-12am The Kink'd Up House Atlanta, GA Healing Den Pass only: General $75pp Late Admission (Week of Event): $100pp Healing Den & Sacred Sex Sleepover Pass: $150pp Late Admission Pass (Week of Event): $175 ​

Healing Den + SleepOver Ticket