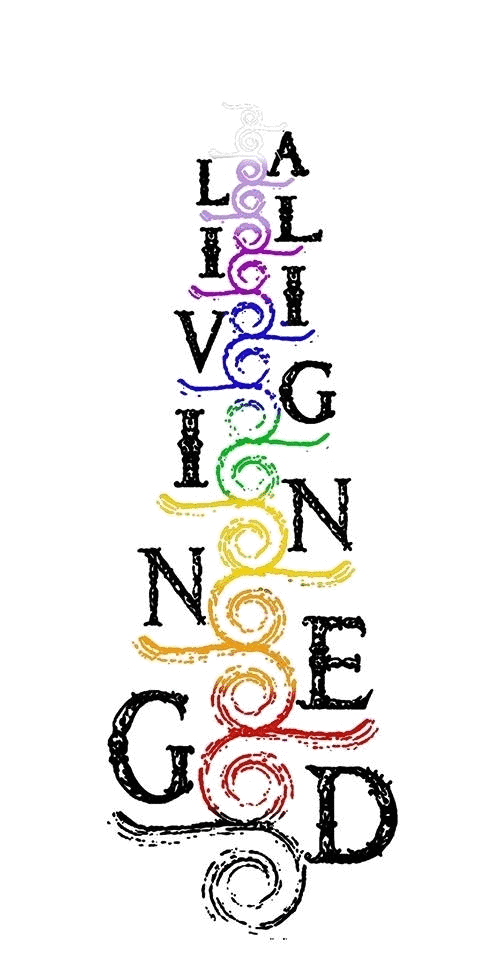 Astrology, Life Coaching, Mental Health
& Waist Beads
Meet Gigi Robinson




Owner/Founder of IAMLIVINGALIGNED.COM





providing education in Astrology, Sacred Healing




and Living Life in Alignment!
How to Choose Your Waist Beads
Welcome to your Waistbead Journey!
Waist Beads are an age old African tradition and are worn for vast reasons and purposes to celebrate femininity, fertility, healing, spirituality, power, balancing, attracting and keeping a mate, rites of passage, rejuvenation, initiations, first menses, energy, body shaping, to promote good blood circulation, sexual enhancers, and protection among other things. Worn by both woman AND men, women adorn their waist, while the men wear them around their necks.
The beads in our boutique are traditional African Waist Beads from Ghana, or Kenya, made on African string. Our beads fits waist size up to 45 inches (larger sizes can be made for special order). Simply adjust the beads to where you want them to be on your waist and tie in a knot several times (see video). Your beads do not come off, until the intention work is done and they break or you cut them off.
​
To see what beads and colors are best for you, scroll down to the chakra color chart after reading this. Simply close your eyes, and allow everything in your mind to go black. Picture the color black. Count to 3 and open your eyes and identify the first color your eyes see on the chart. This is the chakra that may be blocked, overactive or underactive. Read the descriptions for the color/chakra and choose your waist beads BELOW in that color that call to you!
Time to choose your Chakra Color!
Chakras are spiritual energy centres, described as spinning wheels. When they are open, they keep us healthy and balanced. Due to unexplained emotional experiences, they can become blocked or unbalanced. Waist beads and crystal therapy are two tools that can help heal Chakra blockages.

The seven main Chakras align with the spine through to the top of the head. They are linked to our nervous system and major organs, as well as our psychological, emotional and spiritual being. Each Chakra is a different color and has different associated stones, vibrations and tones. Choosing the right color can help you to identify which Chakra you need to unblock or balance, so you can determine the best waist bead color or crystal to help you.

Here's a list of the 7 main chakras and the vibrations associated with them:

Base Chakra – ROOT: BLACK-DARK RED

The Base Chakra is black-red and grounds your energy with the earth. It's generally involved with survival and security, and is positioned at the base of your spine.
Affirmation: "I TRUST IN THE GOODNESS OF LIFE TO CARRY ME THROUGH"


Sacral Chakra – SACRAL: ORANGES & BROWNS

The Sacral Chakra is brown-orange and aids the vital energy to flow through your body. It's positioned below your stomach button and is the centre of your creative self, emotions, pleasure, and sexual organs.
Affirmation: "I RECEIVE PLEASURE AND ABUNDANCE WITH EVERY BREATH I TAKE"


Solar Plexus – SOLAR PLEXUS: YELLOWS & GOLDS

This beautiful yellow-gold chakra is connected to your neural network. Its focus is your personal power and self-confidence, helping you to be your true self. The Solar Plexus Chakra is located just below your breast bone.
Affirmation: "I AM IN TOUCH WITH THE SOURCE OF MY POWER"


Heart Chakra – HEART: GREENS

The wonderful green and pink Heart Chakra emanates love, compassion, unconditional love and forgiveness. Its placed in the centre of the chest and connects the lower physical chakras to your higher spiritual chakras.
Affirmation: "I HAVE THE COURAGE TO LOVE UNCONDITIONALLY"


Throat Chakra – THROAT: BLUES 


The Throat Chakra is sky blue and the centre for communication and self-expression. Placed at the base of your neck, this is the first of the spiritual chakras.
Affirmation: "I SPEAK MY TRUTH AND EXPRESS MYSELF HONESTLY"


Third Eye – THIRD EYE: PURPLES & INDIGOS

This Chakra is a deep indigo colour and is the centre for your intuition. Stimulating the Third Eye Chakra activates the pineal gland and boosts psychic abilities.
Affirmation: "I OPEN MYSLEF TO INNER GUIDANCE AND WISDOM"


Crown Chakra – CROWN: WHITES & LAVENDER

This is the most mystical of the Chakras and can be purple/violet or white/clear. It's your connection with higher consciousness – divine purpose and destiny – and is positioned at the top of the head.
Affirmation: "I AM OPEN TO THE HEALING POWER OF SPIRIT WORKING IN MY LIFE"
How to Tie Your Waist Beads




Watch the Video Below